Ancient Wisdom
Modern Medicine
Presented by
Mark J. Kaylor, PhD, MH, CN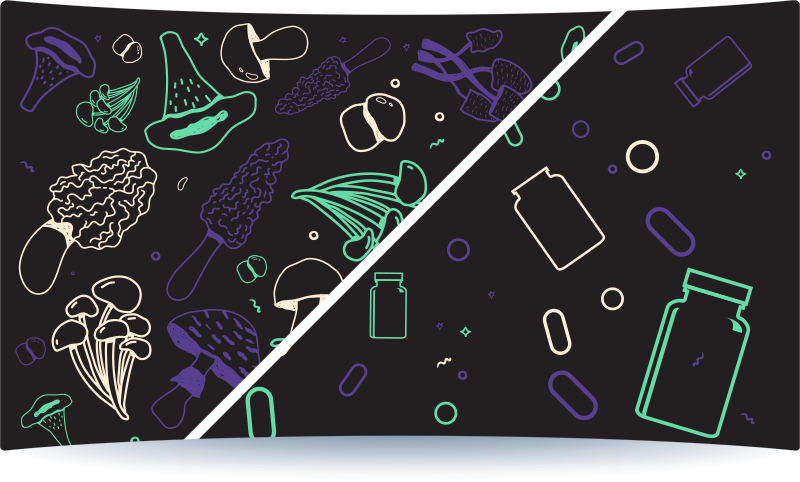 Mushrooms are familiar. We all know them and are used to seeing them in everyday foods like pizza and salad. Beyond these simple, healthy kitchen mushrooms lies a world of specialized mushrooms with a rich history of use in ancient medicinal traditions. Indeed, some mushrooms are highly prized and referred to as superior medicines in these traditions, meaning that they are considered curative and restorative as well as able to support optimal whole body health.
Today, modern medical traditions in the West are discovering the health benefits of mushrooms and have started to explore the wide scope of health benefits some mushrooms can have. Using modern clinical methods, many traditional uses of mushrooms have been validated and new clinical applications have been tested. This is the fascinating juncture of mycological medicine.
Join renowned clinical mushroom expert Mark Kaylor, consultant and senior educator of Mushroom Wisdom and founder of the Radiant Health Project, to learn about how mushrooms are being used clinically today.
Mark will cover:
The uses of mushrooms in traditional medicine
How research has validated these ancient uses in modern clinical terms
How to identify and qualify a good mushroom supplement
Mark J. Kaylor, PhD, MH, CN
Mark J. Kaylor, PhD, MH, CN, is a master herbalist and certified nutritionist. For over 40 years, he has worked in many areas of the natural products industry, including retail, manufacturing, formulating, and private practice. Mark has studied a variety of traditional healing approaches, such as Eastern and Western herbalism, naturopathy, nutrition, shamanism, and more. He brings an eclectic perspective to the conversation with an emphasis on the importance of education and a truly holistic orientation. He recently started the Radiant Health Project, a not-for-profit organization that focuses on maximizing health and vitality rather than emphasizing symptomatic relief and disease. Mark currently consults with Mushroom Wisdom, Inc.