Compromised
Immunity As a Comorbidity with
Acute Infection
Presented by
Richard Horowitz, MD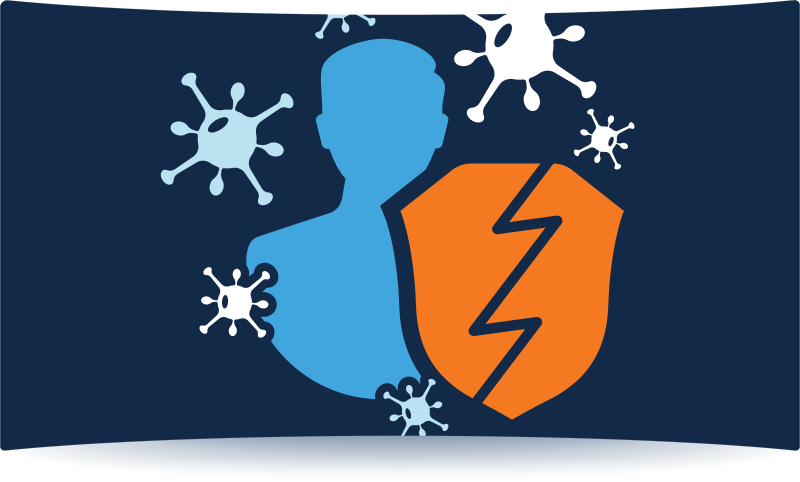 Compromised immunity, particularly in patients with chronic conditions like Lyme disease, creates a unique circumstance when patients acquire acute infections. Integrative practitioners are faced with the challenge of treating patients that are already weakened and also with the reality that most of the medical reports on acute infection in patients with comorbidities concern patients with cardiovascular and metabolic conditions. When patients with Lyme disease—a group already underrepresented in the medical record—acquire an acute infection, they are at a high risk for severe symptoms, hospitalization, and atypical response to standards of care. Understanding the nuances between chronic diseases like Lyme disease and acute illness is critical to providing responsive care that incorporates the whole, unique individual—a hallmark of integrative medial practice.

In this cutting-edge lecture, renowned Lyme expert, internist, and author Dr. Richard Horowitz will examine common pathophysiologic links between Lyme disease and acute infections, and apply similarly adapted treatment principles. Don't miss this opportunity to participate in this webinar and gain first-hand understanding of how to best support the overlooked patient populations suffering from rare and underdiagnosed chronic illnesses. Dr. Horowitz will also offer a sneak preview of his upcoming Lyme workshop slated for May 21-23.
Richard Horowitz, MD
Richard Horowitz, MD, is a board-certified internist in private practice in Hyde Park, NY. He is the medical director of the Hudson Valley Healing Arts Center, an integrative medical center that combines classical and complementary approaches in the treatment of Lyme disease and other tick-borne disorders. Dr. Horowitz has treated over 13,000 chronic Lyme disease patients and is a founding member of the International Lyme and Associated Diseases Society (ILADS) and past president of the International Lyme and Associated Diseases Educational Foundation (ILADEF). In his New York Times best-selling book Why Can't I Get Better? Solving the Mystery of Lyme and Chronic Disease, he explains his full diagnostic and treatment approach to patients who have complex tick-borne illnesses. Dr. Horowitz's second book, another national best seller, How Can I Get Better?, is an action plan for treating resistant Lyme and chronic disease. He is a popular guest on TV and radio, and he lectures nationally and internationally. Dr. Horowitz is a member of the Tick-Borne Disease Working Group, which reviews federal activities and research related to tick-borne diseases and provides recommendations to Congress for changes or improvements.