Harnessing a Novel Mechanism for Enhancing Absorption of CBD, Curcumin, and CoQ10
Presented by
Chris D. Meletis, ND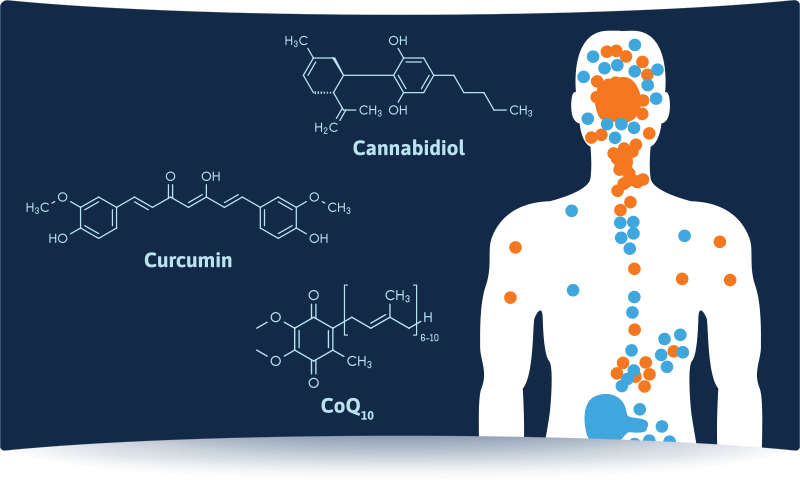 Successful use of natural remedies in medical practice can be tricky. For lipid-soluble actives like cannabidiol (CBD), curcumin, and CoQ10, the research is well-known and conclusive. However, successfully applying the findings to achieve beneficial patient outcomes takes additional research and skill.
Join renowned author and naturopathic doctor Chris Meletis in a discussion about discerning the best supplemental forms of CBD, curcumin, and CoQ10; the research behind these active compounds; and the biochemistry of absorption and efficacy.
In this webinar you will learn:
Best practices for prescribing an efficacious dose for your patients
How the clinically proven 4.4x absorption of some patented formulas can factor into this decision-making
How to utilize a targeted approach with actives like CBD, curcumin, and CoQ10 to achieve specific patient outcomes
Chris D. Meletis, ND
Chris D. Meletis, ND, is an educator, international author, and lecturer. His personal mission is changing the world's health one person at a time, and he believes that when people become educated about their bodies, this is the moment when change begins. Dr. Meletis has authored over a dozen books and more than 200 national scientific articles in journals and magazines such as Alternative and Complementary Therapies, Life Extension, Natural Health, Natural Pharmacy, and Townsend Letter.