Healthy
Mitochondria
and NAD+
Presented by
Richard Mestayer III, MD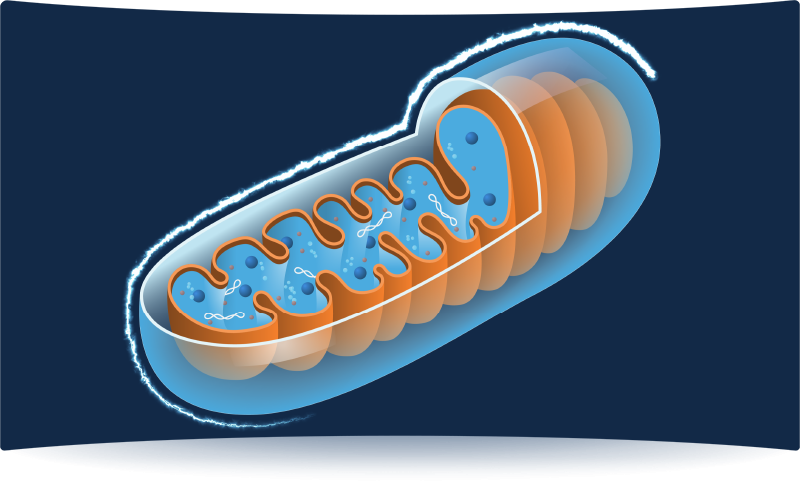 NAD+ (nicotinamide adenine dinucleotide) is an enzyme and co-substrate ubiquitous throughout the cells of the body, and it is particularly important within the mitochondria—the power source of nearly all human cells. While NAD+ has been identified for over 110 years as medically important, it has continued to be a subject of research in human health, particularly with regard to age-associated declines.

Join NAD+ expert Dr. Richard Mestayer III, MD to learn about the importance of NAD+ in the human body and how to use targeted supplementation protocols to address clinical signs and symptoms commonly associated with aging. Dr. Mestayer will detail NAD+ biochemistry, describe the latest discoveries from peer-reviewed research publications, and share clinical anecdotes to help illustrate the importance of NAD+. Clinical protocols and case studies will be shared.
Richard Mestayer III, MD
Richard Mestayer III, MD, earned his medical degree at Louisiana State University Medical Center and completed an internship in medicine at Alton Ochsner Medical Foundation in New Orleans where he was named medical "Intern of the Year." He completed his residency in psychiatry at the University of Virginia Department of Psychiatry in Charlottesville and is board certified in psychiatry and neurology. In his 39-year career as a practicing physician, Dr. Mestayer has helped countless men and women overcome chemical dependencies, traumatic stress, depression, anxiety, panic, and affective personality disorders. Since his retirement in 2005, he has focused his efforts on addiction recovery and has served as chief psychiatric consultant at Springfield Wellness Center, a non-residential mental health clinic that has pioneered a proprietary formula of NAD for the treatment of alcoholism, addiction, chronic and post-traumatic stress, depression, anxiety, and sleep disorders.