The New Frontiers Summit
Leading Experts Share Cutting-Edge Strategies, Science, and Case Studies for Successful Integrative & Functional Medicine Interventions­­­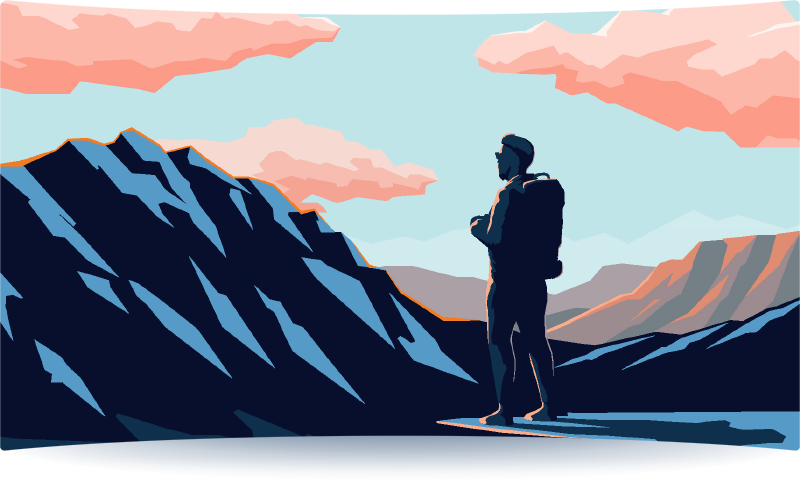 Acute Viral Challenges • Fibroids • Microcirculation Disorders • AnxietyDepression • Pathogen-Induced Mast Cell Activation Syndrome • PANDAS
–plus–
Disruptive Innovations for the Successful Integrative Practice of the Future
BRIAN BLACKBURN
Keynote Speaker, XYMOGEN/WholeScripts CEO
New Frontiers in Disruptive Innovations for the Successful Integrative Practice of the Future
ALLAN WARSHOWSKY, MD
New Frontiers in Fibroid Causation and Treatment: Through the Lens of Inflammation, Estrogen Dominance, Hormonal Imbalance and Angiogenesis
TANIA DEMPSEY, MD
New Frontiers in Novel Therapies for PIMCAS (Pathogen-Induced Mast Cell Activation Syndrome) and Acute Viral Challenges: When Doctor Becomes Patient and Insight Leads to a Profound Recovery and a Path Forward for Cutting-Edge Medical Treatment
CHERYL BURDETTE, ND
New Frontiers in Microcirculation and Leaky Vessel Syndrome – The New Leaky Gut Syndrome: Understanding the implications of microcirculatory compromise, a dysfunctional glycocalyx, and cytokine patterns that alert us to a fire brewing in the tissue space
JAQUEL PATTERSON, ND
New Frontiers in Overcoming Anxiety and Depression: Through the Lens of Managing Cortisol, DHEA, Methylation, and Neurotransmitters
OZ GARCIA, Nutritional Consultant
New Frontiers in a Personal Story of One Man's Journey Through an Acute Viral Challenge: From Hospitalization to an Accelerated Recovery, How to Avoid Becoming a Long Hauler with Advanced Nutraceutical Protocols
KENNETH BOCK, MD
New Frontiers in the Treatment of PANDAS (Pediatric Autoimmune Neuropsychiatric Disorders Associated with Streptococcal Infection): Through the Lens of Brain Inflammation and the Blood-Brain Barrier Connection
AMY SALERNO
Host & Conference Director
Introduction
Meet the Presenters
Brian Blackburn

XYMOGEN/WholeScripts Founder and CEO
Brian Blackburn began his career in the physician-based nutritional sciences industry more than 25 years ago, focusing primarily in the areas of research and development (R&D) and natural ingredient sourcing. In 2003, he researched, developed, and launched the XYMOGEN line of professional formulas. Then in 2019, he premiered WholeScripts, a one-stop ordering site for XYMOGEN formulas and other professional-grade supplements. Prior to launching XYMOGEN, Brian was president of the most successful independent distributorship for the largest company in the practitioner-based nutrition market. Building on his educational background in biochemistry, he has developed functional medicine continuing education programs that have been presented to thousands of physicians across the United States since 1995. Under his leadership, XYMOGEN has expanded to include sister companies WholeScripts; PharmaceutiX, a medical food company that produces XaQuil® XR and PoDiaPN®; PersonaLogix Health Academy, an educational initiative for integrative healthcare practitioners; XYMOPrint, a digital printing, labeling, and packaging solutions company; and XYMOGYM, a full-service gym.
Amy Salerno

XYMOGEN/WholeScripts Nutritional Consultant and Summit Director
Amy Salerno has been consulting on the use of nutritional supplements in clinical practice and creating educational seminars and conferences for healthcare practitioners since 1998. Certified in both Chinese and Western herbology, Amy has taught nutrition and herbal medicine classes for the New York Open Center, Breast Cancer Options, various continuing-education programs, and Oxford Health. Amy authored Oxford's member booklet "Herbs for Health, Wellness and Longevity." Amy has won awards, including the 2010 and 2015 XYMOGEN MVP award for creating and executing successful educational events. Amy received her BS with honors in Marketing & Public Relations from Iona College, NY, and studied nutrition at Syracuse University.
Allan Warshowsky, MD, FACOG, ABIHM
Allan Warshowsky is a board-certified OB/GYN and a graduate of SUNY Downstate Medical Center. He founded the Women's Program at the Beth Israel Continuum Center for Health and Healing in New York City and served as a physician there for two years. In his successful private practice in Rye, NY, Dr. Warshowsky integrates nutritional therapy, bioidentical hormone therapy, and lifestyle changes. He is the author of Healing Fibroids: A Doctor's Guide to a Natural Cure and a contributor to Integrative Medicine, 2nd edition. Dr. Warshowsky trains physicians nationwide, including during his 2011 XYMOGEN series Vanguard Endocrinology. He is a founding diplomate and director emeritus of the American Board of Integrative Holistic Medicine (ABIHM) and a member of the American Board of Obstetrics and Gynecology (ABOG).
Tania Dempsey, MD, ABIM
Tania Dempsey is board-certified in internal medicine and integrative and holistic medicine. She received her medical degree from the Johns Hopkins University School of Medicine and her BS degree from Cornell University. She completed her internal medicine residency at New York University Medical Center. Dr. Dempsey is currently a community staff member of Greenwich Hospital in Greenwich, CT. In 2011, Dr. Dempsey founded Armonk Integrative Medicine (AIM) which has evolved into the AIM Center for Personalized Medicine, a destination practice in Purchase, NY, focusing on complex, multisystem diseases. Dr. Dempsey is an expert in mast cell activation syndrome, dysautonomia, myalgic encephalomyelitis/chronic fatigue syndrome (ME/CFS), tick-borne infections, and autoimmunity. She is an accomplished international speaker and writer and has been featured on Fox 5 New York News and in Reader's Digest, Huffington Post, The Observer, New York Post, and countless other media outlets. She is a member of the U.S. ME/CFS Clinician Coalition and is actively involved in the Infection Workgroup Subcommittee.
Cheryl Burdette, ND
Cheryl Burdette is a naturopathic physician and the founder and president of PersonaLogix Health Academy. She is the director of education and the naturopathic residency program at Progressive Medical Center. She is also the founder and educational director of Precision Point Diagnostics, a functional laboratory for which she designs clinical profiles and trains clinicians how to use them. Dr. Burdette is a partner in TheraDura, a physician health supplement distribution group in Germany. She serves on IRB boards, is involved in study design and translational research, and has lectured extensively internationally. Her passions are teaching the practices of integrative and naturopathic medicine and increasing the awareness of evidence-based natural therapies.
Jaquel Patterson, ND, MBA
Jaquel Patterson is a nationally recognized naturopathic physician, success coach, best-selling author, and sought-after speaker. She is the founder of Fairfield Family Medicine, a multidisciplinary medical practice in Fairfield, CT, that offers naturopathic medicine, nutrition, internal medicine, physical therapy, and acupuncture. Her clinical expertise is in autoimmune conditions, Lyme disease, anxiety/depression, and childhood developmental disorders. Dr. Patterson is the past president of the American Association of Naturopathic Physicians and serves on the boards of the American Academy of Environmental Medicine and the Connecticut Association of Naturopathic Physicians. In addition to her naturopathic medical degree, she completed an MBA in healthcare management at Quinnipiac University. She has presented at the Annual World Congress Anti-Aging Medicine (A4M) and has appeared on television and radio. She has been published in New York Magazine, USA Today, Real Simple, Under Armour, Fitness Pal, Natural Practitioner, and Naturopathic Doctor News and Review and is a contributor to Forbes. She is also a member of the Forbes Business Council and Expert Panel. Dr. Patterson is the medical advisor for ZyCal Bioceuticals Healthcare and Vermont Hemp Health.
Oz Garcia, Nutritional Consultant
Oz Garcia is recognized as a leading authority on age reversal and healthy aging. As "nutritionist to the stars," Oz is the go-to nutritionist for A-List celebrities and Fortune 100 CEOs. His unique and customized approach to nutrition and anti-aging coupled with more than 40 years of experience has made Oz one of the most recognizable names in the industry. He has lectured all over the world and has been a pioneer in the study of nutrition and anti-aging. Oz is the bestselling author of four books: The Food Cure for Kids, The Balance, Look and Feel Fabulous Forever, and Redesigning 50: The No-Plastic-Surgery Guide to 21st-Century Age Defiance (HarperCollins). Oz has been voted best nutritionist by New York Magazine and is frequently called upon by some of the most respected names in medicine and the news media for his up-to-the-minute views on nutrition and its role in aging and longevity. Oz has been featured in prestigious publications like Vogue, Elle, Travel and Leisure, W Magazine, and The New York Times. He has also made numerous network and cable television appearances, including The Today Show, The Morning Show, Good Morning America, 20/20, 48 Hours, The View, The Doctors, Access Hollywood, and Fox News.
Kenneth Bock, MD
Kenneth Bock is an internationally recognized pioneer of integrative medicine and the bestselling author of Healing the New Childhood Epidemics, The Road to Immunity, Natural Relief for Your Child's Asthma, and The Germ Survival Guide. His newest book called Brain Inflamed: Uncovering the Hidden Causes of Anxiety, Depression, and Other Mood Disorders in Adolescents and Teens was released in March 2021. Dr. Bock is also an in-demand national and international speaker. During the course of his over three-decade career, he has become known for his unique ability to identify and untangle the most complex, multisystem, multisymptom medical cases. His private practice, Bock Integrative Medicine, is located in Red Hook, NY, in the Hudson Valley.