Targeted Solutions
for Cognitive Clarity
Presented by
Alan D. Snow, PhD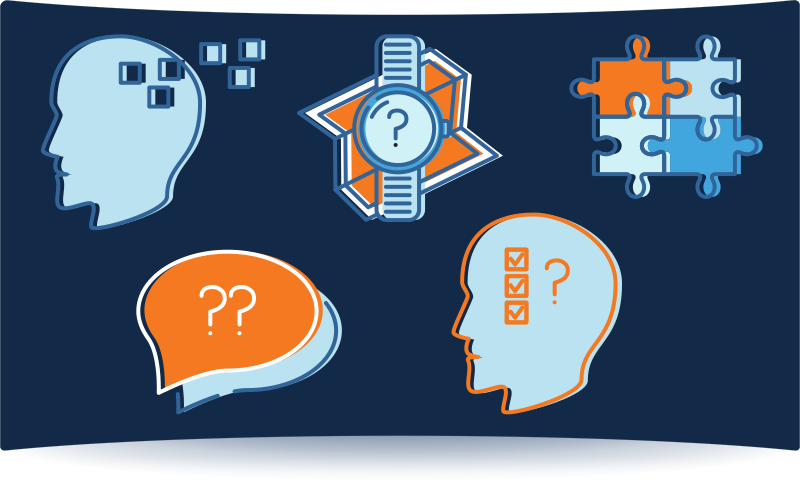 Healthcare practitioners frequently encounter patients' vague symptoms of memory loss and cognitive decline in the course of their practice. Brain plaques, tangles, and inflammation are considered the trilogy of memory loss. Clinically, all three are often present when cognition issues are investigated. A plethora of holistic and pharmaceutical treatment protocols are available, and the variability in efficacy is high.

The key to navigating treatment options is to strengthen understanding of the underlying processes that give rise to symptoms. Nutrition, genetics, and senescence are all factors that can play a part in the development of non-specific symptoms like brain fog and inconsistent memory. The deeper the understanding combined with an examination of the patient at the clinic level can help narrow the list to the best options for treatment.

Join Dr. Alan Snow to learn about targeted treatment options for brain health and clinically tested therapies that have strong scientific support. This webinar will cover the biochemistry behind the trilogy of memory loss and show how some treatments can intervene in this process to promote healthy brain function. Dr. Snow will describe his team's discovery of PTI-00703 cat's claw and explain the 15 years of research that backs this treatment. Complementary actives to PTI-00703 cat's claw will also be discussed.
Alan D. Snow, PhD
Alan D. Snow, PhD, is a renowned expert in brain aging, memory loss, Alzheimer's disease, Parkinson's disease, and other misfolding protein disorders. He is a former research associate professor of pathology at the University of Washington, where he was an Alzheimer's disease research project leader for 11 years. Dr. Snow's knowledge and theories about brain plaque and tangle formation as key targets for memory loss have been at the forefront of brain aging research for over 25 years. He has been awarded 18 NIH grant awards and a $3.5M LEAPS award from the Michael J. Fox Foundation for Parkinson's disease research. Dr. Snow is an inventor with 345 issued patents pertaining to new drugs, nutraceuticals, and screening technologies. In 2019, he published a landmark 108-page paper in Scientific Reports describing the discovery of PTI-00703 cat's claw (Uncaria tomentosa), an Amazonian plant extract for use as a potent inhibitor and reducer of brain plaques, tangles, and inflammation. In 2015, he founded Cognitive Clarity Inc. with Dr. Rudy Tanzi, Harvard University, to develop breakthrough nutraceuticals for the aging brain and memory loss.