The 5 Rs of
Integrative Cardiology
Going Beyond Cardiometabolic Focus

Presented by
Regina S. Druz, MD, FACC, IFMCP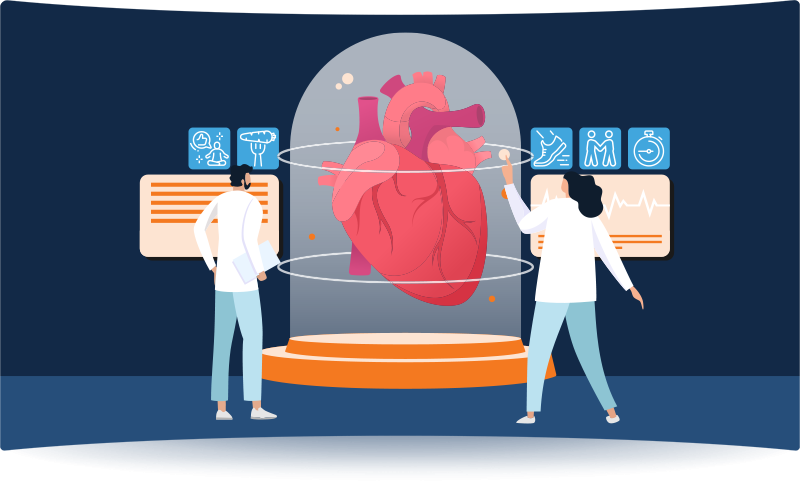 While cardiometabolic factors indicate a patient's cardiac risk, a comprehensive integrative cardiology approach investigates patient-specific risk factors beyond the standard cardiometabolic risk factors. The 5R program—Remove, Reduce, Reverse, Rebuild, and Renew—focuses on the network effect of inflammatory, immune, infectious, environmental, genetic, stress, and sleep factors on cardiac health. In conjunction with the 5R program, practitioners can utilize ADAPT—Attitude, Diet, Activity, Partners, and Time—as a framework to help patients achieve meaningful change.

Join Regina Druz, MD, an expert in integrative cardiology medicine. In this webinar, healthcare practitioners will learn how to apply the 5R program to the ADAPT framework in order to treat patients diagnosed with a variety of cardiac conditions.

Regina Druz, MD, FACC, IFMCP
Regina Druz, MD, FACC, IFMCP, is a physician, an executive, and a digital health expert. As Director of Integrative Cardiology at St. Francis Hospital, she has established an integrative cardiology program that serves the needs of diverse groups of patients at risk of or living with cardiac disease. A graduate of the Weill Cornell University Medical College with residency and fellowship training at the New York Presbyterian Hospital, Dr. Druz is also board-certified in general cardiology, echocardiography, nuclear cardiology, and cardiac computed tomography. She is a certified practitioner through the Institute for Functional Medicine (IFMCP) and created Fit in Your GENES, an integrative cardiology program based on functional medicine principles. Dr. Druz's vision is to transform healthcare through innovation in digital health and integrative practice, empowering every patient and practitioner to collaborate for optimal health and wellness. She holds leadership positions with the American College of Cardiology and is a digital health expert for the Food and Drug Administration.