The Science Behind Fasting and the Evolution of the Fasting-Mimicking Diet
Presented by
James Kelley, MD, MBA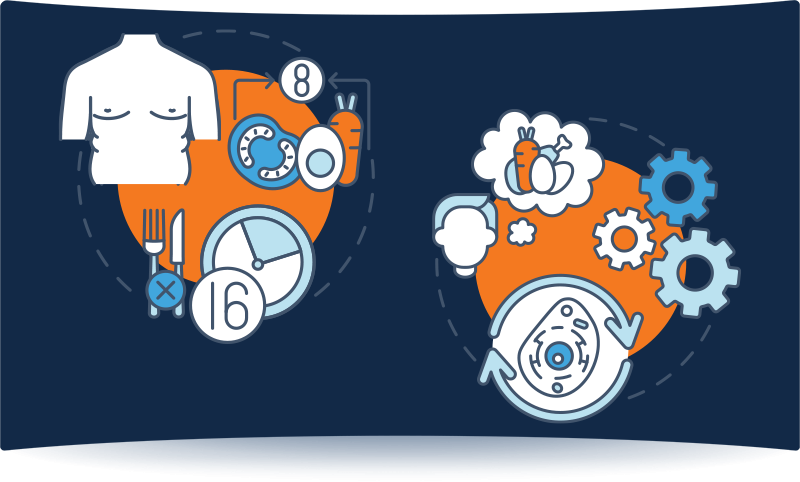 Fasting, the historical practice of going without food for a period of time as a means to promote health and wellness, is gaining traction in the medical literature. Fasting encompasses a wide variety of regimens, ranging from alternate-day food restriction to limiting eating to a specific time frame; typically, it is an eating pattern with periods of minimal or no food intake. Intermittent fasting (IF) has been recognized as beneficial for natural cellular rejuvenation and promoting autophagy. The merits of IF extend beyond weight management to supporting metabolic health, thus potentially contributing to management of chronic conditions along with the potential for furthering longevity.

In this dynamic webinar presentation, Dr. James Kelley will introduce the concept of "fasting-mimicking," which garners many of the benefits of fasting by essentially tricking your body into believing it is in a fasted state while supplying enough calories from a plant-based diet to safely fuel and satiate your body. Dr. Kelley will discuss the research behind the fasting-mimicking approach to eating, which was pioneered by Dr. Valter Longo of the Longevity Institute at the University of Southern California. Finally, tips and precautions for the integration of the basic principles of a fast-mimicking diet will be discussed, and Dr. Kelley will go over the easy option of using the ProLon meal kit.
James Kelley, MD, MBA
James Kelley, MD, MBA, is the consulting medical liaison at L-Nutra, offering both clinical and business expertise. Dr. Kelley's background is in the development of early-stage medical and biotechnology and working with and providing education to physicians, nurses, and other healthcare professionals. He completed his medical degree at The Ohio State University and was the inaugural research fellow at the OhioHealth Research and Innovation Institute. He finished his master's degree in business administration at University of Southern California (USC) Marshall School of Business. Dr. Kelley has worked with the USC Alfred E. Mann Institute for Biomedical Engineering, the Lloyd Greif Center for Entrepreneurial Studies, and the Stevens Institute of Technology. He holds a bachelor's degree in cell biology from the University of Virginia and completed his master's coursework in neuroscience at Miami University. Prior to joining the L-Nutra team, Dr. Kelley was the head of Inventor Services at The Innovation Institute, a partnership with the Cleveland Clinic Innovations group focused on developing and commercializing new and innovative healthcare solutions.