Understanding the
Function of Fascia
from a Clinical
Perspective
Presented by
Angeli Maun Akey, MD, FACP, ABIM,
ABIHM, ABOIM, ABAARM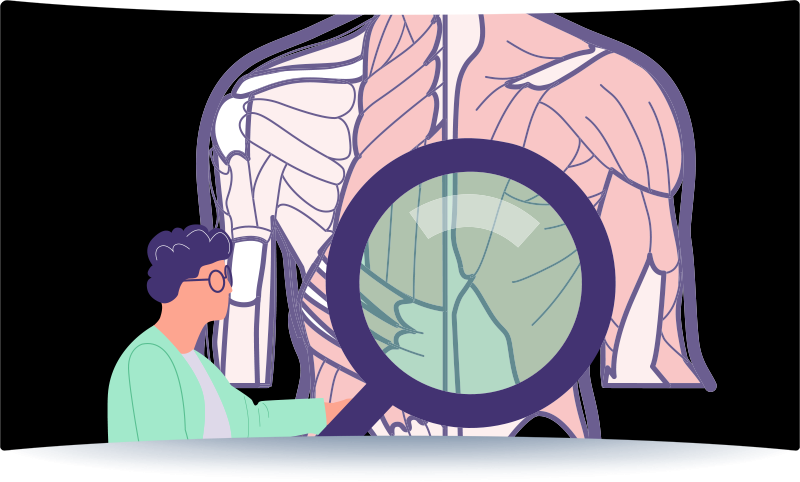 Medical professionals have given a great deal of attention to fascia, physiologically and anatomically. However, less time has been paid to the function of fascia, which has been underrecognized for its influence on overall health and wellness until recently. Fortunately, a team of researchers and medical professionals are dedicated to defining the role and importance of fascia in clinical medicine in order help improve patient outcomes.
Join Dr. Angeli Akey, co-editor of Fascia, Function, and Medical Applications, to learn about the influence fascia can have on a patient's presentation. In this webinar, you will take a deep dive into:
The anatomy of fascia in the body, which includes collagen fibers, interstitial fluid, and interstitial spaces of the body
The importance of the interstitial fluid for tissue function
Up-to-date information from the latest research published in this area of medicine
How to use this emerging science in clinically relevant ways
This is an amazing opportunity to expand your medical knowledge and explore new clinically important strategies with one the doctors on the forefront of this important field of new research. Dr. Akey's discussion will also cover how to leverage the premier WholeScripts product lines when creating patient protocols.
Angeli Maun Akey, MD, FACP, ABIM, ABIHM, ABOIM, ABAARM
Angeli Maun Akey, MD, FACP, ABIM, ABIHM, ABOIM, ABAARM, is a fellow of the American College of Physicians (FACP), is board-certified in internal medicine (ABIM), integrative and holistic medicine (ABIHM), integrative medicine (ABOIM), and anti-aging/regenerative medicine (ABAARM), and is trained in functional and regenerative medicine. She completed her internship, residency, and chief residency at the Yale School of Medicine and became the founding medical director of the Palm Beach Institute of Preventive Medicine. She currently serves as a physician and medical director for North Florida Integrative Medicine, Ageless Medical Solutions, and FIRRIMup™ Doctors' Good Medicine. Dr. Akey mentors medical students in the FIRRIMup (functional, integrative, regenerative, restorative, internal medicine) approach to navigating and solving complex medical problems and has described this model in her book Fine-Tune Your Hormone Symphony. She recently co-edited Fascia, Function, and Medical Applications. Dr. Akey is a sought-after national and international speaker who has been in clinical practice for 27 years and resides with her family in Gainesville, FL.