Evidence-Based Herbal Remedies for Cardiovascular Support
Presented by
Virender Sodhi, MD (Ayurveda), ND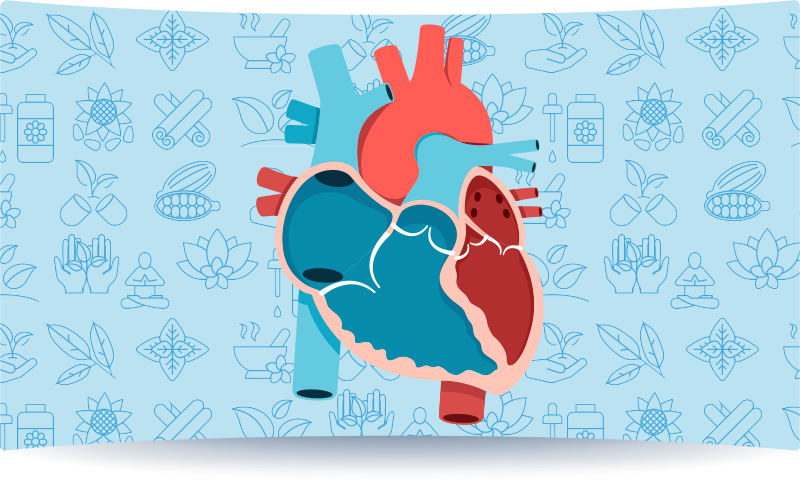 The tradition of Ayurvedic medicine has a long history, dating back 5,000 years, of utilizing plants, herbs, and spices in support of human health. The transfer of this knowledge and the right to practice Ayurvedic medicine is granted to carefully chosen people. Dr. Virender Sodhi is one of those chosen people and is among the first doctors to practice Ayurvedic medicine in the United States.

Join Dr. Sodhi in a discussion that blends ancient medicine with modern medicine to explore the utility of Ayurvedic remedies for cardiovascular health through the lens of evidence-based medicine. Well-known herbs will be discussed along with herbs lesser known to Western medicine that are commonly used in Eastern medical traditions. The potential for herb/drug interactions, synergy, and dosing strategy will be addressed. Modern clinical evidence will be presented along with case studies to contextualize real-world applications.

Do not miss this opportunity to learn from eminent scholar, international teacher, and practitioner Dr. Sodhi.

Virender Sodhi, MD (Ayurveda), ND
Virender Sodhi, MD (Ayurveda), ND, graduated in 1980 from the Dayanand Ayurvedic Medical College in Jalandar, India. In 1988, he received his ND degree from Bastyr University. He was subsequently invited to join the faculty at Bastyr to teach Ayurvedic sciences. In addition to educating students in academic institutions, Dr. Sodhi has educated the general public about the benefits of naturopathic medicine both nationally and internationally. Moreover, he shares his knowledge of Ayurveda by lecturing professionally at hospitals, conferences, and universities in the United States and abroad. Along with his three brothers, he envisioned and formed Ayush Herbs, Inc., which offers high-quality Ayurvedic herbal products and supplements worldwide. Dr. Sodhi has served on the panel of experts with Dr. Andrew Weil for Natural Health magazine and has been featured in the Ask The Experts column on several occasions.